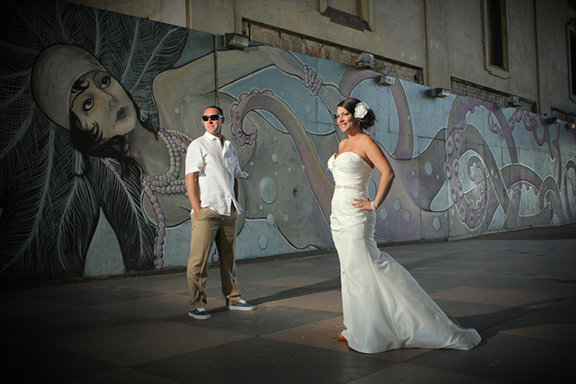 For your convenience, I've compiled a list of frequently asked questions. If you have other questions, feel free to email me. Contact links are at the bottom of this page.
What will it be like to have you at our wedding?
I want people to walk away with a positive experience. Not with the feeling that it was an intrusion to have a photographer there. And more like having a close friend who knows how to use a camera and has been to a lot of weddings. So I know what to look for.
What do you like most about weddings?
I love the diversity of people, places, rituals and cultures. I hope my photos have a timeless and honest feel when future generations see them years from now.
How would you describe your photographic style?
I call my style "documentary." Whether I'm capturing an event or a sit-down portrait, I'm documenting – an image to be used in the future as document of the past. As far as describing the way that I work, I try to be very low key, patient, and positive, as I think it rubs off on the people I am photographing. It's important that people feel at ease and enjoy the process. Remaining calm and positive through all situations is something I learned to do early on while working on sets with major celebrities.
I also I try to get to know my subjects. A few weeks before your wedding I will sit down and go over as many details as possible. Everything from family members and important friends to going over the schedule for the day.
Should we do a "first look" or wait to see each other at the ceremony?
More and more couples are choosing to do a first look because it saves a lot of time. You can see each other before the ceremony and get all the photos done by the time you walk down the aisle. After the ceremony, you can join your guest and have fun. Not worry about gathering family and posing for more photos.
How many photos will I get? Will you do any edits or retouching?
Our wedding photography services include editing within the pricing. Depending on how many hours and how many photographers, it can be between 600 to 1000 photos. After your wedding we do color correcting and some very light/mild retouching.
How are photos delivered?
All final edited images are distributed through an online gallery. Our digital galleries will have all of your wedding images displayed chronologically. All can be downloaded in high resolution. No watermarks. Print and canvas products can be ordered directly through this gallery.
Will I get the rights to reproduce my wedding photos?
Yes, you will have the right to make as many copies as you like for your friends and family. Once you have the files, you are free to make as many enlargements, posters, albums as you desire. All of these details will be included in your contract agreement.
Do you have insurance?
Yes I do. Many venues will refuse to allow any wedding photographer in the door without liability insurance.
What will you and your second photographer wear?
We will dress like guests at your wedding. .
Our wedding is in another state, what about travel fees?
I cover events within 120 miles (or two hours) of New York City at no additional cost. That includes Philadelphia, Eastern Pennsylvania, Hudson Valley, Western Connecticut and all of New Jersey. I also travel to other locations in the US and anywhere in the world for an additional fee just ask for pricing on that.
What's the best way to contact you?
If you are contacting me for the first time, just
click here
to tell me about your wedding . For corporate events, headshots, portraits and other inquiries
click here.
If you are an existing client, then you already know my personal email and phone number where you can write or text me.