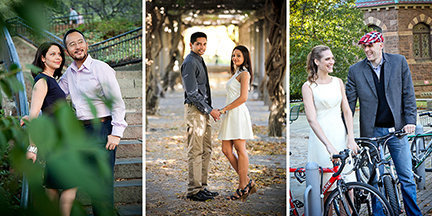 Free Engagement Shoot
If you choose to book me after viewing my on-line portfolio (i.e., you already know of me and my work, you are ready to book), and no pre-meeting is required, you will get a free engagement shoot with your package. The time we would have used sitting for a sales meeting (which normally runs 60 to 90 minutes), we can spend on a photo shoot. It's a greater value for you. For me, I'd rather be making photos than having a sales meeting.
Offer valid with purchase of wedding photography service of eight hours or more. Your wedding date can be anytime between now and 12/31/2021. You must reserve your date before 7/31/2019. Deposit is required to reserve date.
CLICK

HERE

for wedding contact form.