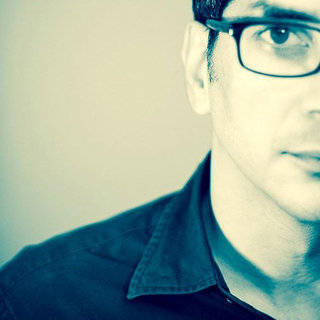 I am a New York City based documentary photographer. I grew up in
NYC
, immersed in the incredible diversity of music and lifestyles that only
NYC
can offer. By junior high school I was listening to Hip Hop, R&B, Heavy Metal, New Wave and Punk Rock. It was through music that I was introduced to the world of independent media, and later fine art.
In college, I majored in Photojournalism. I studied under the legendary Mel Rosenthal at
SUNY
, Empire State College. Photography transported me. Allowing the opportunity for free exploration of people and places with just a metal and glass passport, my camera.
After college, I went on to work under a number of celebrity photographers including Anthony Barboza, Mario Testino, and Frank W. Ockenfelds 3. We were doing magazine shoots, major ad campains, CDs covers, movie posters. Soon after that, I was shooting artists and musicians like the ones who inspired me in my youth for clients like
SONY
Music, Atlantic Records, Alternative Press, and The New York Times.
I love documenting people. Inspired by the old master photographers like Weegee, Man Ray, Richard Avedon, Henri Cartier-Bresson, Mary Ellen Mark and Margaret Bourke-White, my style is a unique combination of my photojournalist training and my commercial/editorial experience.
In the last decade, I have photographed hundreds of weddings and events including corporate galas, award ceremonies, debates, forums, and fundraisers. I enjoy shooting in a variety of settings, from large venues to intimate spaces and everything in between.
In my personal time, I love traveling and spending time with family and friends (and their families). I do enjoy driving and have done several cross country road trips. So going to Upstate New York or Pennsylvania for your event is actually quite relaxing.
Feel free to contact me with any inquiries or comments. I look forward to working with you.
Best wishes,
Samuel Lahoz (la-ōz)
SL|NY