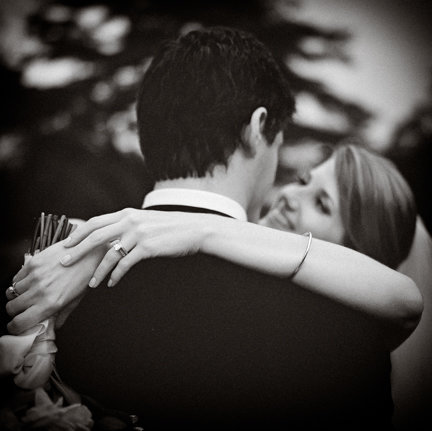 From the day we meet, you can be direct about your ideas and needs. As we continue to communicate openly during the approach to your wedding date, I can learn more about you as a couple, creating a clear understanding of your vision and objectives. On the day of your wedding, everyone can be themselves: sincere, spontaneous, and always candid.
For your convenience, I've compiled a list of frequently asked questions. If you have other questions, feel free to email me. Contact links are at the bottom of this page.
How long have you been a photographer?
I have been a full-time professional photographer for more than 15 years. I love what I do. I have photographed more than 400 weddings, and hundreds of corporate events, galas and award ceremonies.
Do you like shooting weddings?
I enjoy documenting the intricate connections and tender moments between family and friends that weddings nurture. After many years of documenting weddings, I still deeply enjoy being included in a family event, knowing that I'm capturing poignant moments that will be shared with future generations.
How would you describe your photographic style?
My style uniquely blends my photojournalist training with my commercial, fashion, and editorial photography background. I am very low-key, patient, and positive. I want people to walk away with a positive experience, not with the feeling that it was an intrusion to have a photographer there.
What information will you need from us before the wedding day?
I try to get to know my subjects. Before your wedding, I will meet with you to go over as many details as possible—everything from family members and important friends to going over the schedule of the day. If needed, and if the schedule allows, I can visit the venue with you a few weeks before your wedding. This is an excellent opportunity to go over all the logistics within the location(s).
Will it help if we give you a shot list?
Yes, that is a good idea. It also helps me get an idea of what your expectations are. The chances are that most of the things on your wish list are things I already cover, but I like to double-check and see if there are any unusual requests. At our pre-event meeting, I will write out a family tree and write down the names of immediate family members and all the people in your bridal party. We will review all the group combinations you will want.
How will you know who everyone is, should we assign someone to help you?
I ask all my couples to assign an "Event Guide." Someone to identify people/objects of whom/which specific photographs are needed, as well as to make sure that these subjects are available when needed. The event guide should be someone who knows both families well (at least know all the faces). While we are working on one group shot, the event guide can cross that one off from the list, and gather the next group. If you create a list of desired poses, locations, and subjects (family and friends, items, etc.), please share this list with the Event Guide well before the wedding. During the shoot, I'm often thinking about lighting, posing, creating the shot, and getting the attention of the subject(s). Meanwhile your family and guest are there to enjoy themselves and socialize. And quite often, during photo sessions, key people leave the area to go to talk to someone in the next room and so on. Having someone there to assist in identifying or gathering people is extremely helpful and will make things go much more smoothly and quickly. The more time we have (in quantity and efficiency), the more and better photos we can create together.
How much time do we need for getting ready and prep photos?
Please be ready with your hair and makeup already done when we arrive. There's no point in us arriving and waiting while your hair and makeup is being done. Unless you want photos of before and after make up. We start by photographing details (rings, shoes, dress, suit(s), invitation, and so on) as well as photos of you and your family and close friends in your casual clothes before you get dressed up. Once you are dressed up, we capture you buttoning up, tying ties, and accessorizing. This process can take 30 to 45 minutes. These photos are great establishing shots.
How much time do we need for portraits and family photos?
If you like a lot of creative photos (couple photos, bridal party shots, family shots), it is essential that you set time aside for these photos. I use a 30/30/30 formula: 30 minutes for the couple alone, 30 minutes for the bridal party, and 30 minutes for family photos. Where in the day's schedule you would like to shoot the portraits is entirely up to you, but do try to plan enough time, especially if you have a big family and are looking to do many different portrait combinations.
We are not seeing each other before the ceremony and would like to do our couple, bridal party, and family photos after the ceremony, how much time will that take?
Just use the 30/30/30 formula mentioned above: 90 minutes explicitly reserved for photos especially if you have a large bridal party. This will ensure that we have enough time. Not just to get the shots we need, but also do fun, and creative shots as these do take time.
We want our family photos outdoors, what's your advice on that?
For outdoor photos, it's good to have a backup plan in case of rain. Also, think about what time the sun goes down. The best light for group portraits is going to be in the shade if it's a sunny day. An overcast day is a perfect day for photos. It's great to be done with all group photos at least a half-hour before sunset. Plan accordingly so you won't feel rushed, and have enough light to do what we want. If we will be at a beach, boardwalk, or waterfront, consider that there may be (a possibility of) high winds. In which case, think about how you want to deal with the high wind (hair and garments flying out of place). Sometimes it's fine to do just the couple and bridal party in extreme conditions if they feel like doing so (and we can do something creative and fun) as long as we also do other variations indoors or away from those conditions. However, parents, grandparents, and family groups are not the best when done in cold weather or high wind. People struggling with the elements do not make great photos or long-lasting memories.
I'm not photogenic. What can I do to get better photos?
Having had work with countless celebrities, one thing I can say for sure is that they don't look any different than most of us. Celebrities have a lot of experience in front of cameras. As we spend more time in front of the camera and seeing the results, we learn what works and doesn't. My advice is to have more photos taken on a regular basis. You can even practice in front of a mirror. Much like learning a new language, you will feel shy at first, but eventually, you get the hang of it. An engagement photoshoot also helps with this. It helps the couple and the photographer establish a relationship and figuring out what works. But even that, it's just one hour or two. So please do some homework of your own —practice, practice, practice. A lot of times I wish we could do two or three photoshoots before your wedding. I'm open to the idea if you are.
Our wedding is in another state, what about travel fees?
We cover events within 120 miles (two hours) of New York City at no additional cost. That includes Philadelphia, Eastern Pennsylvania, Hudson Valley, Catskills area, Western Connecticut and all of New Jersey. We also travel to other locations in the US and anywhere in the world for an additional fee. Just ask for pricing.
Do you think we need a second photographer?
In my opinion, you'll only need a second photographer if you'll be expecting a larger amount of wedding guests (140 guests or more), or if there will be wedding-related activities going on in multiple places at the same time. Otherwise, medium to small-sized weddings I photograph by myself.
Who is your second photographer?
My second shooter varies from wedding to wedding. I'm part of a network of professional photographers I've worked/collaborated with over the years whose work is similar to mine, and are a pleasure to work with.
What will you and your second photographer wear?
We will dress like guests at your wedding.
How many photos will I get? Will you do any edits or retouching?
Depending on how many hours and how many photographers, it can be between 500 to 800 photos. Count on at least 100 photos per hour covered. After your wedding, we do color correcting and some very light/mild retouching.
How are photos delivered?
All final edited images are distributed through an online gallery. All photos can be downloaded in high resolution. Prints products can be ordered directly through this gallery or you can print your own images after downloading them.
Will I get the rights to reproduce my wedding photos?
Yes, once you have the files, you are free to make enlargements, posters, albums as you desire. All of these details will be included in your contract agreement.
Do you have insurance?
Yes, I do. Many venues will refuse to allow any wedding photographer in the door without liability insurance.
We would like you to photograph our wedding, what's the next step?
Just contact me!
What's the best way to contact you?
If you are contacting me for the first time, just
CLICK

HERE
for the wedding contact form. If you are an existing client, then you already know my personal email and phone number where you can write or text me.